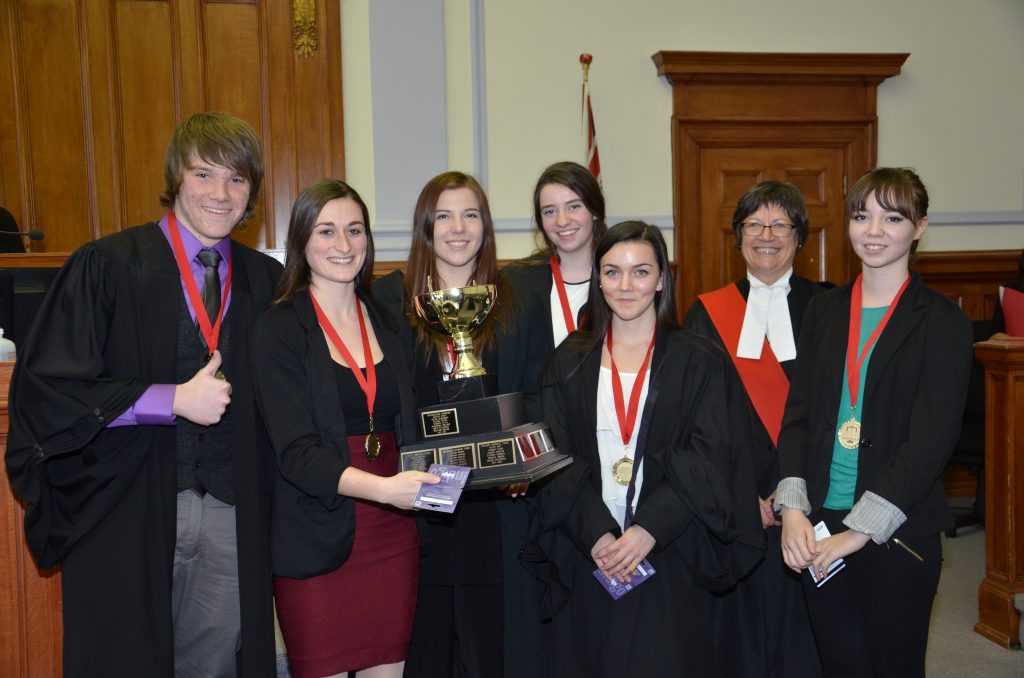 Confederation's Mock Trial Team
Groups can learn the most about our justice system by experiencing it themselves in a simulated trial, called a "mock" trial. A mock trial is a definitive, dramatic, experiential learning opportunity. It develops advocacy skills and critical thinking in addition to providing knowledge about the law.
With the assistance of the teacher and lawyers from the Greater Sudbury community, students prepare their best legal case against other schools from the area in a regional competition at the courthouse on Elm St.  Confederation has established itself as one of the best programs in the city which culminated with back to back city Championships and Hennessy Cup winners in 2014 and 2015.